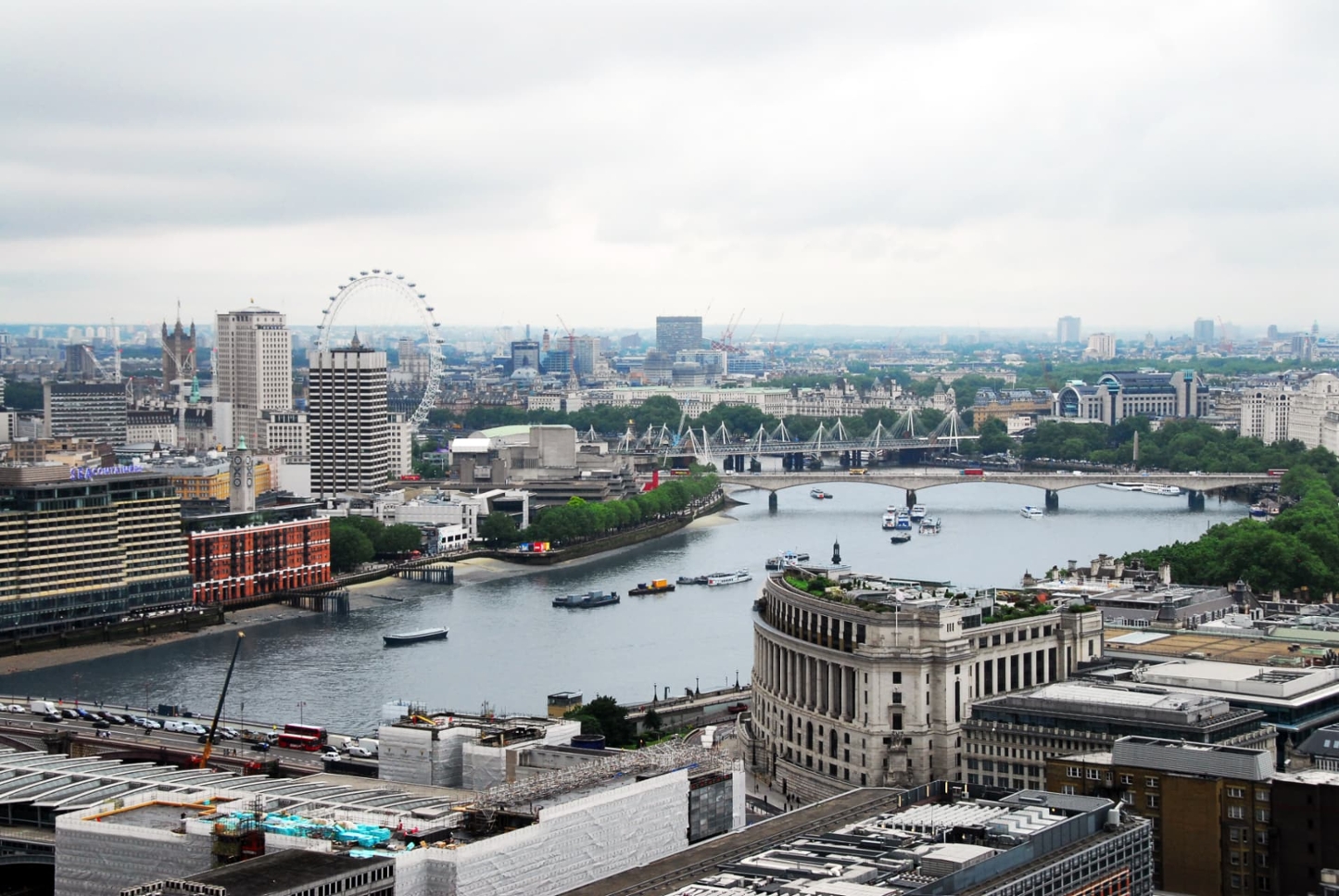 News
April 29, 2020
3 min
Vattenfall and Cory Riverside Energy Partnership to Offer Low-Carbon Heating for East London Homes
Vattenfall Heat UK is excited to be partnering with Cory Riverside Energy to supply local households with low carbon heat.
Vattenfall Heat UK was privileged to be selected as Cory Riverside Energy's partner and has secured the right to capture heat from the energy from waste facility at Belvedere. We will work closely together to help provide low-carbon heat to up to 10,500 homes, with the project raising the real possibility that tens of thousands of properties could be provided with low-carbon heat via a large heat network, reducing carbon emissions by 80-90% compared to using conventional gas boilers in each household.
Commenting on the appointment, Andy Pike, Director of Strategic Infrastructure Development at Cory Riverside Energy, said:
"We are pleased to be working with Vattenfall on our heat network. Their skills and expertise will help us provide local homes and business with a clean, renewable and reliable source of heat."
We will work with Cory on an application for funding from the Government's Heat Networks Investment Project and initially focus on the first critical infrastructure and connections to be delivered in the next three years in Bexley. The partnership will also open up opportunities to develop a strong long-term vision for the area together.
Vattenfall will design the heat network and, when the project moves to the construction phase, lead the construction of the heat network infrastructure, operate the network, supply and look after residential and commercial customers.
Vattenfall's design will introduce a new fourth generation, low temperature district heating network which will:
improve performance and reduce lost electricity revenues of the energy from waste facility;
use lower temperatures to reduce network heat losses, meaning more efficient operational cashflows;
result in lower capital costs on pipework, and;
be flexibly developed to enable future developments to connect to high-temperature legacy systems – meaning the network can be extended to link to existing properties, further reducing carbon emissions.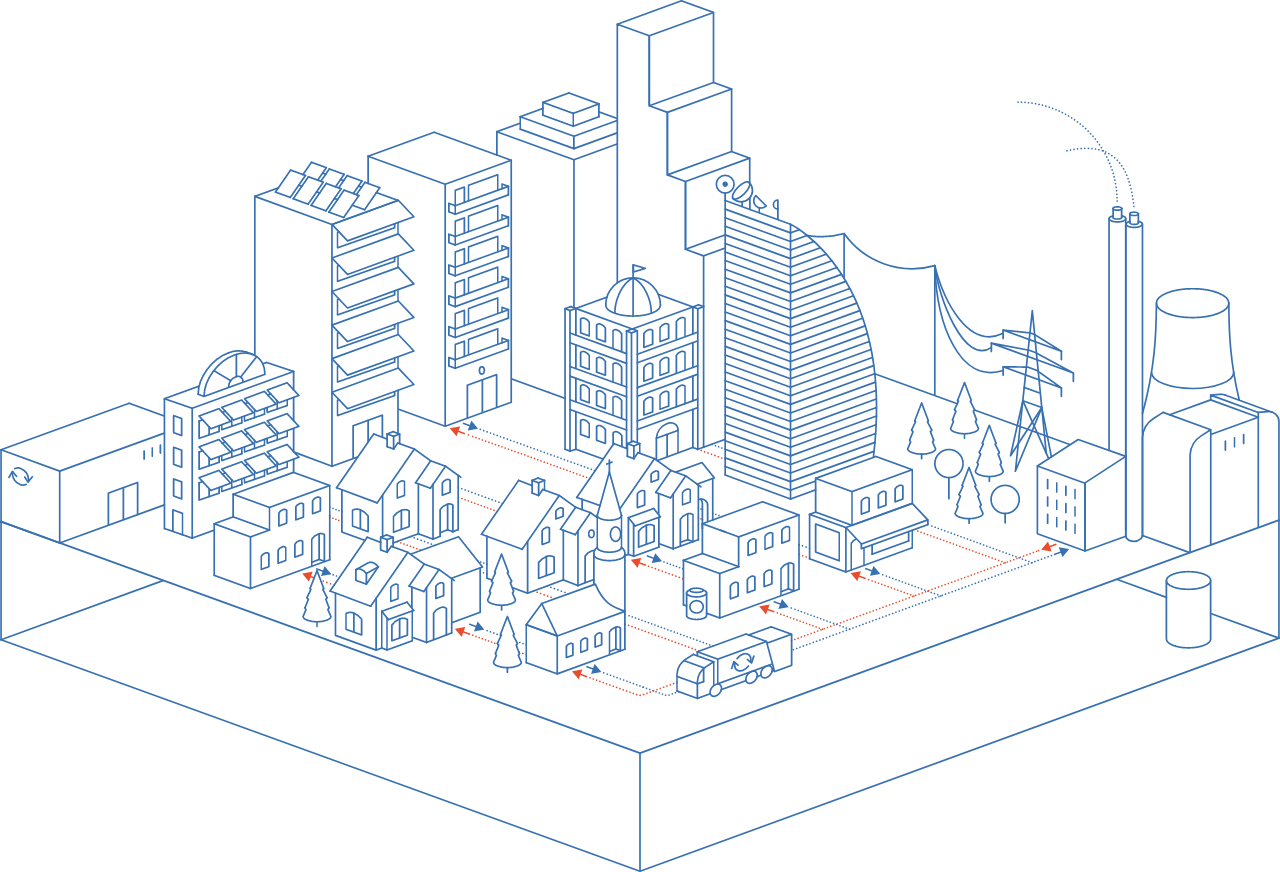 Heat networks
Heat networks are essential to decarbonising heating in domestic and commercial properties, and to meeting the UK's target of net zero emissions by 2050. They supply heat from a central low or zero carbon energy source, such as waste heat or local generation, to homes or businesses through a network of underground pipes. This means there is no need for individual boilers or electric heaters in every building.
The proposed network in East London could initially provide heat to 10,500 homes earmarked for construction in the vicinity of Cory's site. However, the design will allow for thousands more properties to be added as they are constructed in the future, unlocking the potential for a much wider network.
Vattenfall's vision is to create an East London Heat Network, extending approximately 30km across four London Boroughs (Bexley, Greenwich, Newham, Barking and Dagenham). It will supply low and – ultimately - zero carbon heat to both existing properties and new developments by re-using heat that is currently being wasted.
Under this vision, individual developments would connect to the East London Heat Network as they are built. The entire project is estimated to be able to supply the equivalent of 75,000 homes, although in reality it would link up to a combination of residential, commercial, retail, and industrial buildings.
This is a landmark moment not only for Vattenfall Heat UK, but also for the drive to cut emissions from homes.
"We're very proud to have been appointed by Cory Riverside Energy to capture the waste heat from their plant. We can use that heat to help local households keep warm without having to worry about the size of their energy bill, or whether they're damaging the planet if they turn the heating up.
"This opportunity extends beyond the first phase of housing earmarked for development in Bexley. Vattenfall's expertise means we can design the system so that future homes and business properties can also be linked up to the same heat network, without needing to go through the disruption and lengthy process of designing a bespoke network for a separate construction project. This is exactly the kind of long-term vision that Vattenfall has for district heating in the UK, and shows the potential of what can be achieved when multiple partners work together towards shared goals."
"The Cory project is a great example of what can be achieved by multiple organisations working towards fossil-fuel free living."
"Heating homes and businesses currently accounts for around 20% of UK greenhouse gas emissions. Installing low-carbon heating technologies requires a strong partnership approach between planning authorities, energy specialists and developers, along with a long-term vision to achieve environmental and economic ambitions. We're ready to use our expertise to work with national and local authorities on a regulatory framework which enables this technology to be rolled out at scale, delivering the infrastructure needed to meet decarbonisation targets."
Vattenfall Heat UK
Vattenfall Heat UK delivers on low carbon heating, cooling and power solutions; through smart minds, shared risk, and a commitment to enable fossil-fuel free living within one generation. We're an energy partner at the forefront of affordable and reliable low carbon heating in the UK.