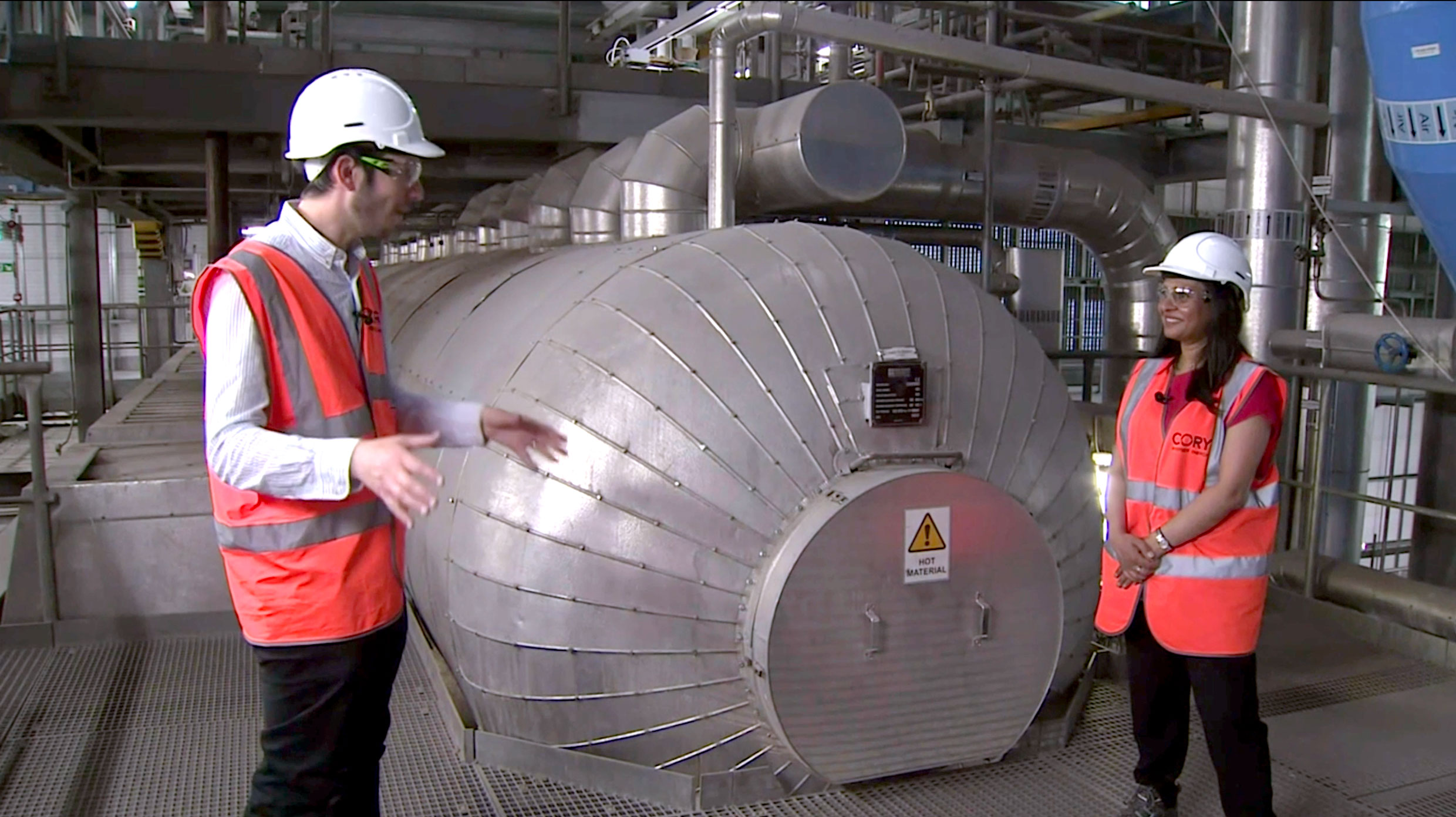 UK cities need to transition to low-carbon heat sources quickly and at scale. Heat networks can do just that by taking advantage of multiple heat sources, with customers benefiting from a reliable all-inclusive service and improved air quality at the same time.
Last week, I joined Cory to explain to viewers of ITV London Tonight the exciting plans we have to use surplus heat from Cory's Riverside energy facility, to provide heating and hot water to over 21,000 homes in Bexley.
To meet the target of net zero by 2050 we need to overhaul outdated heating systems and stop using fossil fuels to heat and power our homes and businesses. Almost all of the UK's 29 million homes need energy efficiency upgrades – that means upgrading 19,000 homes each week.
Heat networks are a great way to reduce the amount of fossil fuels we burn and clean up air quality at the same time. That's why they are a no regrets option for cities that need effective solutions to decarbonise heating and improve local air quality across large areas.
Vattenfall is the largest provider of low carbon heat across Europe. Our heat network in Amsterdam serves over 177,000 customers and draws on multiple low carbon heat sources to deliver reliable heat across the city.
Our collaboration with Cory is part of a long-term vision that Vattenfall has for a city-wide heat network across London, connecting 75,000 homes and supporting four London boroughs with their transition to a low carbon energy system. Like our heat network in Amsterdam, this heat network would expand to draw on local, low carbon heat sources via heat pumps from the air and water, data centres, and potentially sewerage waste. For households connected to the heat network, this would cut carbon emissions by 90% compared to retaining (soon to be outdated) gas boilers - a huge step towards fossil free living.
That's the beauty of heat networks, once the network is built it is future-proofed to take advantage of different low carbon technologies and heat sources.
That's the beauty of heat networks, once the network is built it is future-proofed to take advantage of different low carbon technologies and heat sources. Making use of a diverse range of local heat sources to feed a heat network has two key benefits. First, it helps to reinforce network resilience, providing customers with dependable and affordable heating. Second, these energy sources are low cost and support a circular economy by investing in local supply chains.
Heat networks are great news for customers, delivering multiple benefits for households and local communities. Customers can still enjoy their heating systems in familiar ways, with radiators and underfloor heating, but with the added peace of mind that on a Vattenfall heat network, customers receive an all-inclusive service that takes care all maintenance and servicing needs.
By taking combustion out of the property, there are immediate improvements to air quality creating a better living and surrounding environment. Furthermore, unlike individual systems where efficiency declines over time, heat networks can be continually optimised to improve performance and ensure customers benefit from reliable, efficient and affordable low carbon heating, for decades to come.
What's happening to deliver fossil free heating?
The UK's heating needs an upgrade. We explore why it's so important we act now to enable fossil free heating in the UK.
Video source: ITV News London