A significant milestone has been achieved as construction has started on the primary district heating network at Brent Cross Town.
We are pleased to announce the achievement of a significant milestone in the business, as construction has now started on the primary district heating network at Brent Cross Town (BXT). The first sections of Package 1 are now installed, with construction works scheduled to be completed in April 2021. Members of our team have been on site, inspecting the quality of work with our partners.
The installation is being carried out by Galldris, our Principal Contractor and their sub-contractor Eneteq, who are one of our approved district heat network installers. On our two inspections, areas such as storage, pipe installation and pipe welding related activities were covered.
(Drone footage courtesy of Argent Related, Galldris.)
The team have reported back positively with regards to the management of HSSE by Galldris and all other contractors on site, with particular note of the measures they have in place to manage the current COVID situation.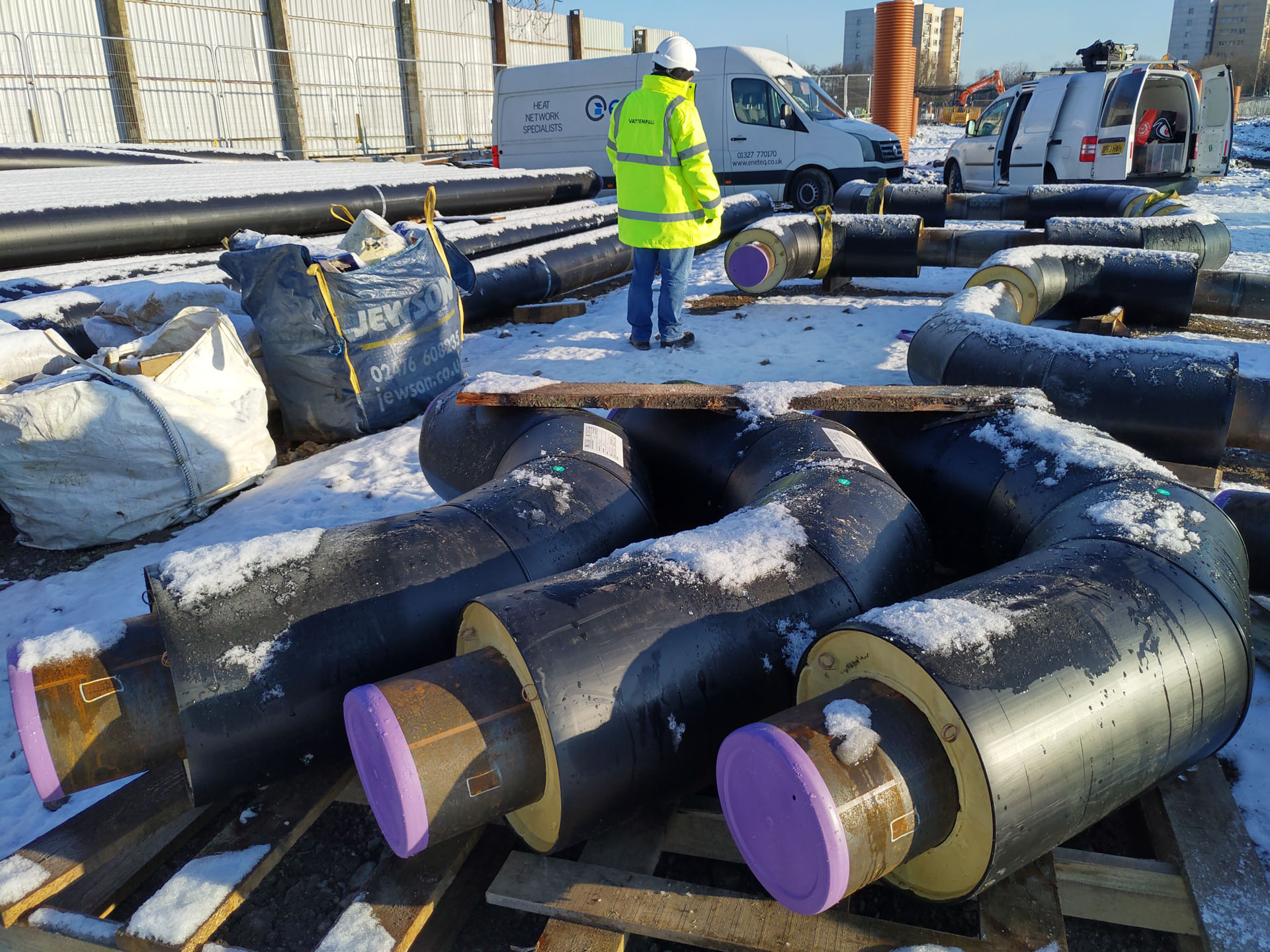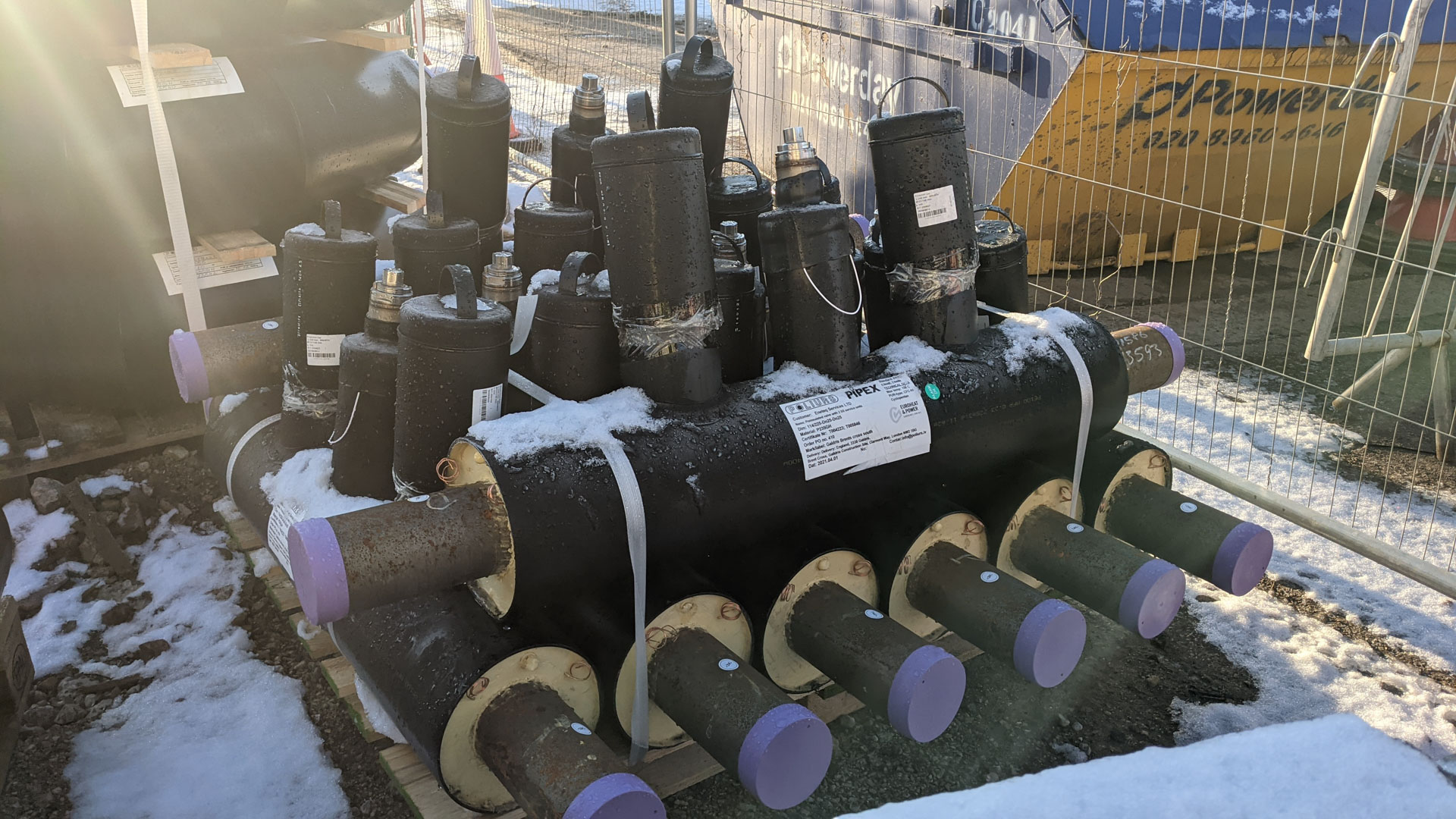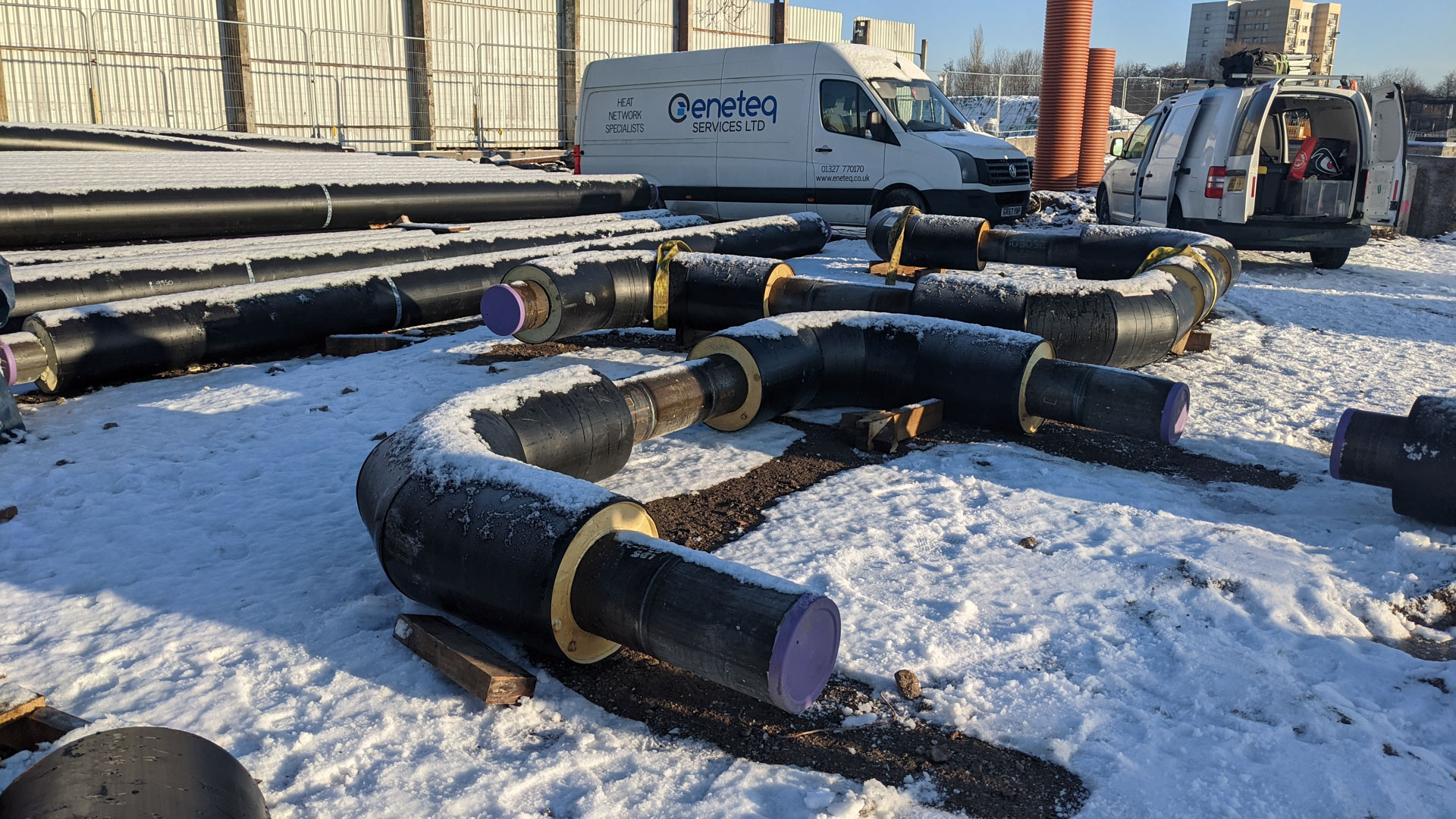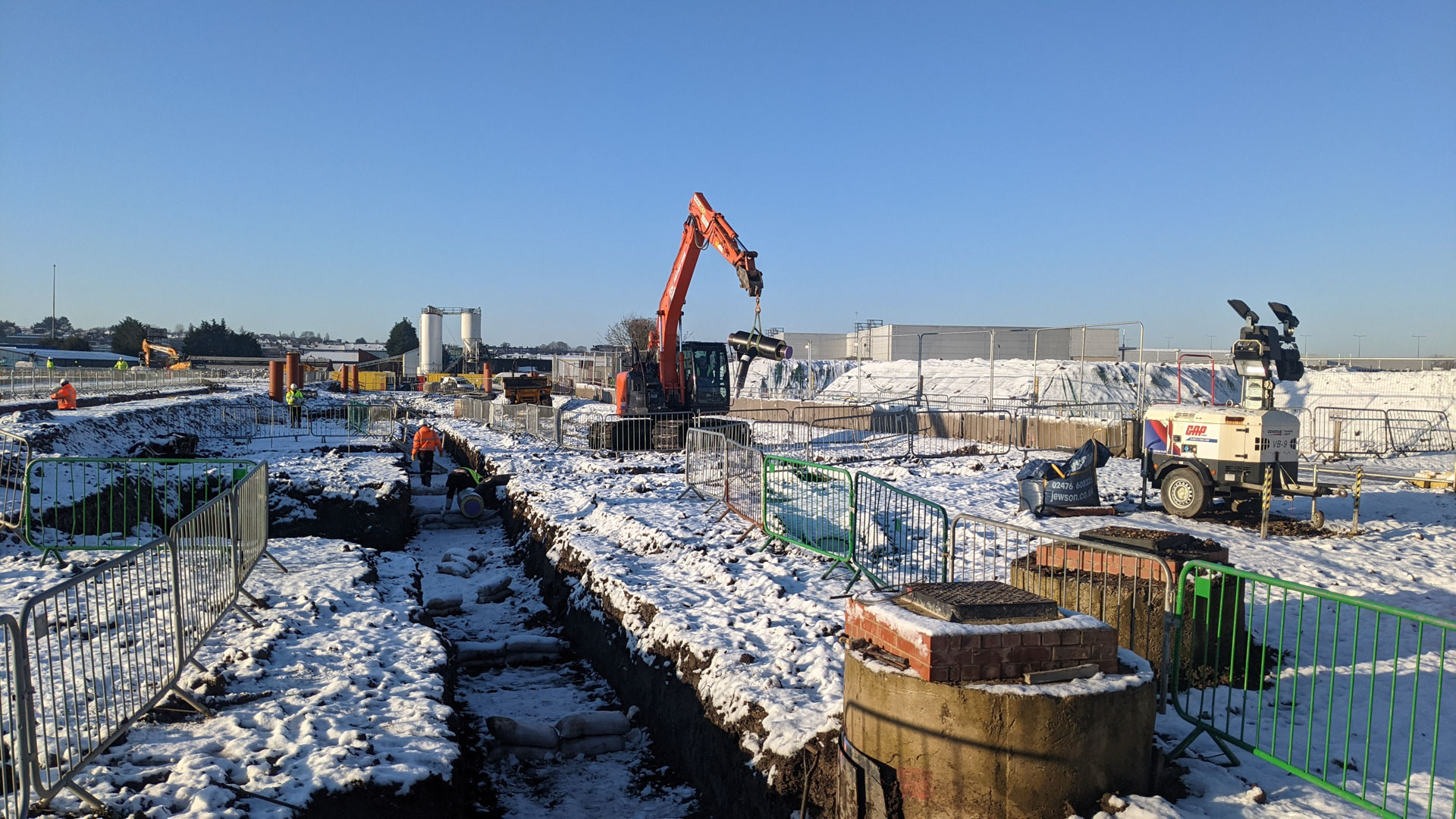 Galldris and Eneteq are showing a high level of engagement with our adoption process, which is critical to success. The Heat UK team are focussed on cementing these relationships and setting high quality standards, to establish this as the way of working for all future work packages.
"District heating works have started and are progressing smoothly at Brent Cross Town. This is a reflection of the hard work put in by the whole team during the pre-construction phase.
Now, during the construction, from a well-coordinated design to clear QA processes, we're benefiting of the team work by Galldris, Eneteq and Vattenfall.
Congratulations to Vattenfall on this milestone! Looking forward for the many others to come!"
- Isa Ribeiro, Project Manager, Galldris
"Eneteq are proud to be working in Partnership with Argent & Vattenfall on this flagship scheme, notably being the first UDHN installation for Vattenfall Heat in the UK.
Eneteq are currently working with Galldris to install the pre-insulated pipework for Package 2.1, where the progress is good and a solid working relationship has been formed.
Eneteq are excited to see the scheme unfold and deliver a successful network that can provide heat across the development for many years to come."
- Tim Coles, Operations Manager, Eneteq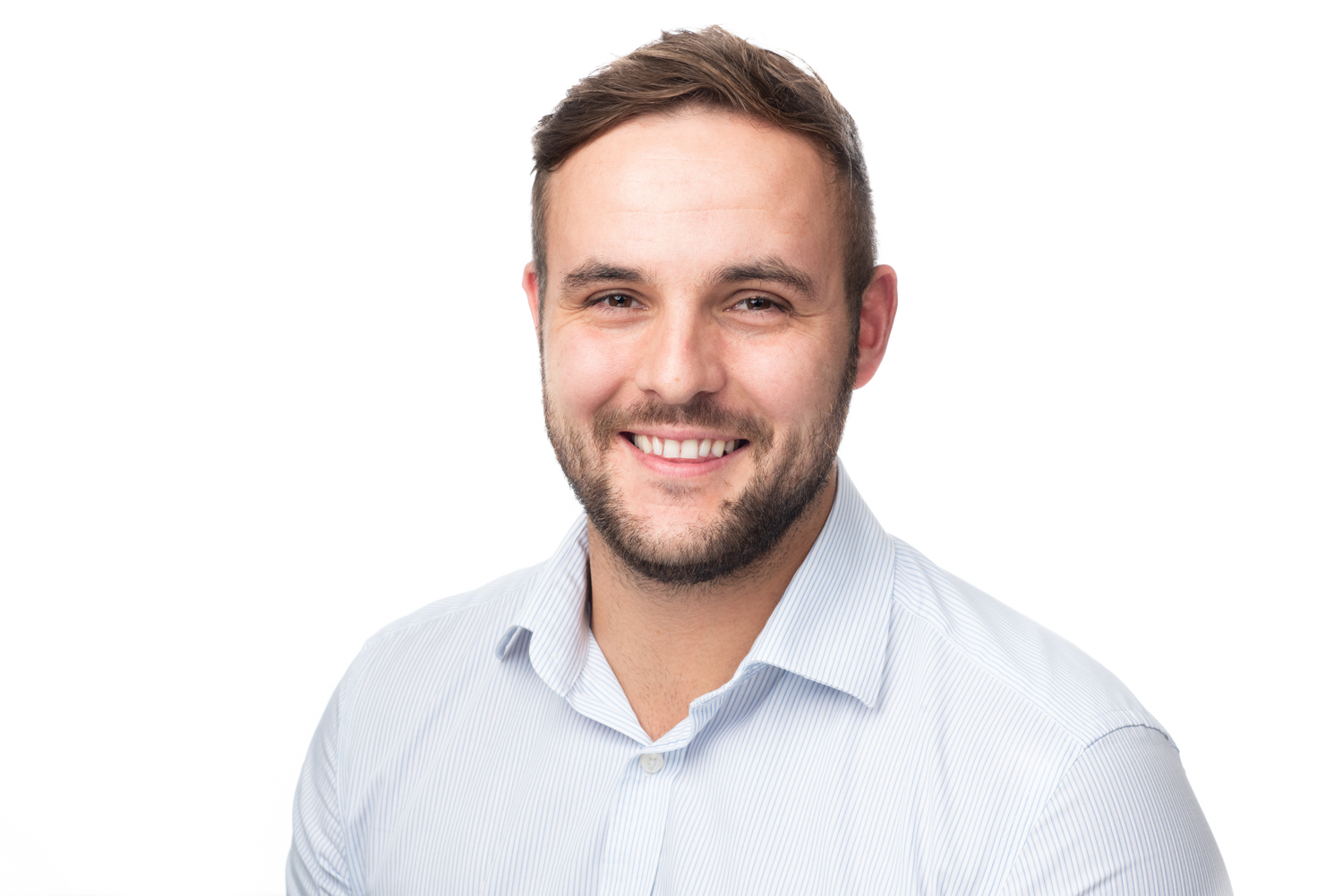 What is critical to success is how we collaborate with our partners during the adoption process.
"Starting with a design, and now during installation the teams have pulled together and engaged at every step along the way. Everyone is working to the same goal and it is really great to see.
It's a fantastic start and stands us in good stead for the rest of the project."
- Joseph Scott, Regional Director for South England and Wales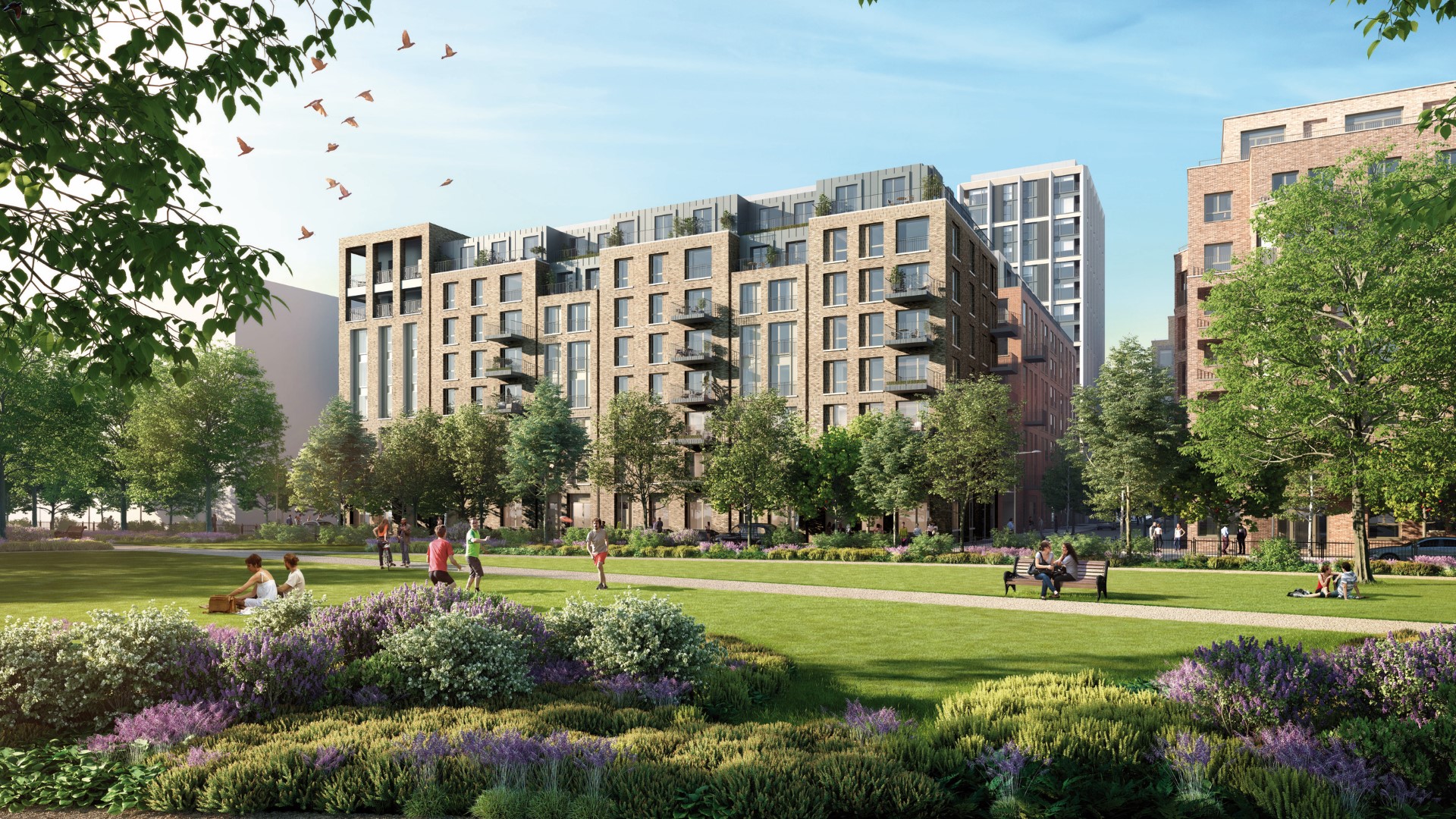 About Brent Cross Town
Brent Cross Town will be a new park town for London and will establish a new standard for large-scale urban regeneration. The development will contribute to London's green economic recovery with sustainability, health & wellbeing and a powerful sense of neighbourliness at its core.
Brent Cross Town is a regeneration project that will see more than 6,000 homes and 400,000 sqm of retail and offices spaces being built in the next 15 to 20 years. Heat UK will operate the new district heating network that will deliver low carbon, low cost heat and hot water from a newly-built energy centre that will self-produce electricity to power 8 MW of air source heat pumps, the biggest installation of heat pumps to date in the UK.