Reflections on Scotland Development Conference
Account Director Ben Carter reflects on the Built Environment Networking Scotland Development Conference; in association with Vattenfall.
Following up from our sponsorship of the 2021 Scottish Renewables Low Carbon Heat conference in Glasgow, Vattenfall Heat UK sponsored the Scotland Development Conference, held at the Edinburgh International Conference Centre over two days. As the event sponsor we were able to build on the message from that Vattenfall Heat UK is committed to the Scottish economy in terms of collaborating across sectors to deliver green infrastructure.
We were very pleased to have Mark Anderson wing his way up to spend the first day with us and also to chair the very first panel discussion in front of a live audience of about 100 attendees and a further 100 online.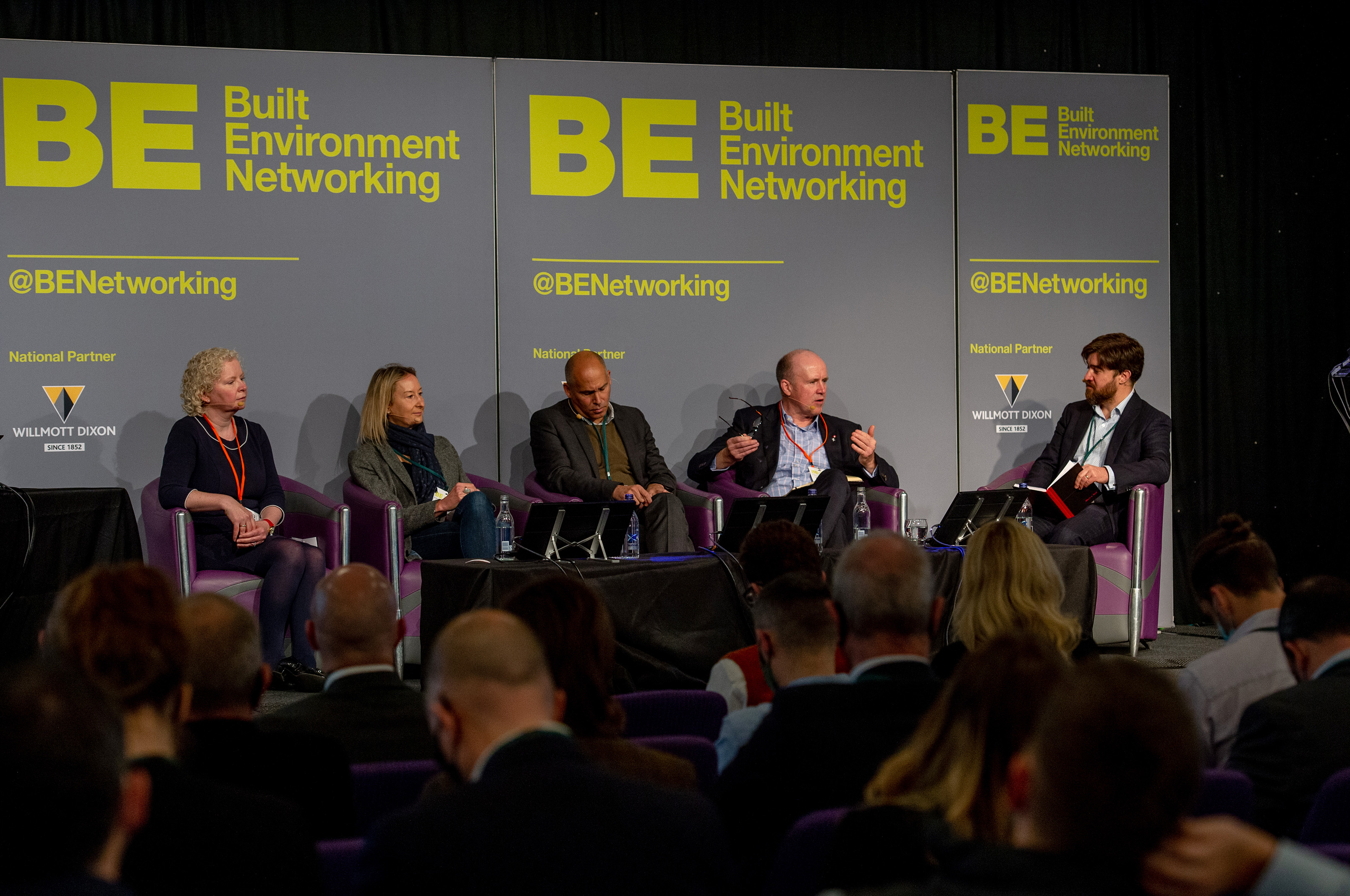 The audience represented some of the key decision makers in Scotland, coming from the political, private, academic and NGO sectors. That first panel discussion was particularly exciting for the north team as the panellists included some of our most important stakeholders; Paul Lawrence Executive Director Place and the City of Edinburgh Council; Anna Stamp, Programme Director of the BioQuarter as well as Neil Francis of Scottish Enterprise. The theme of the discussion centred on the challenges of creating new green communities that match up with net zero ambitions and in the face of limited resources, not least time.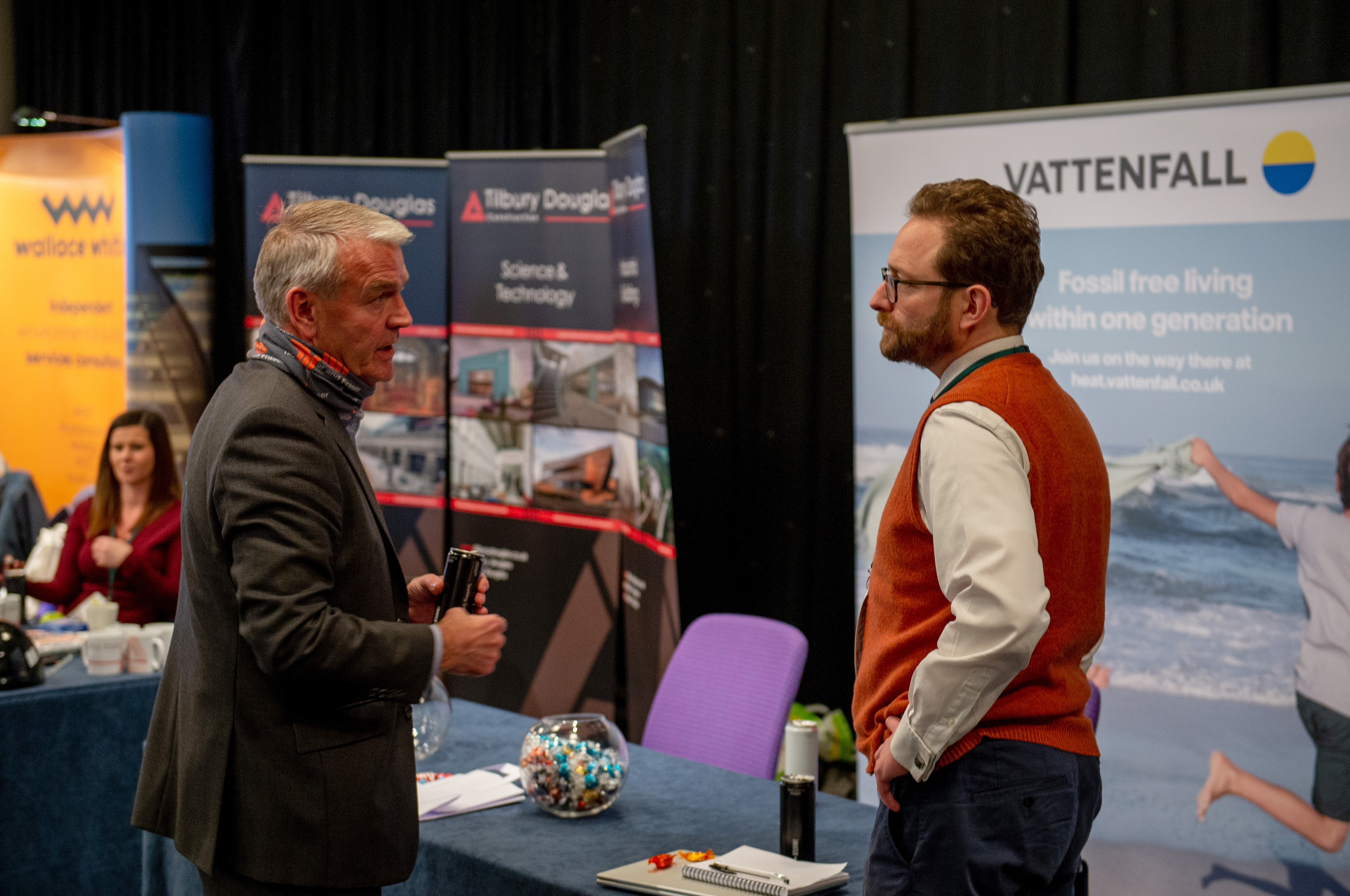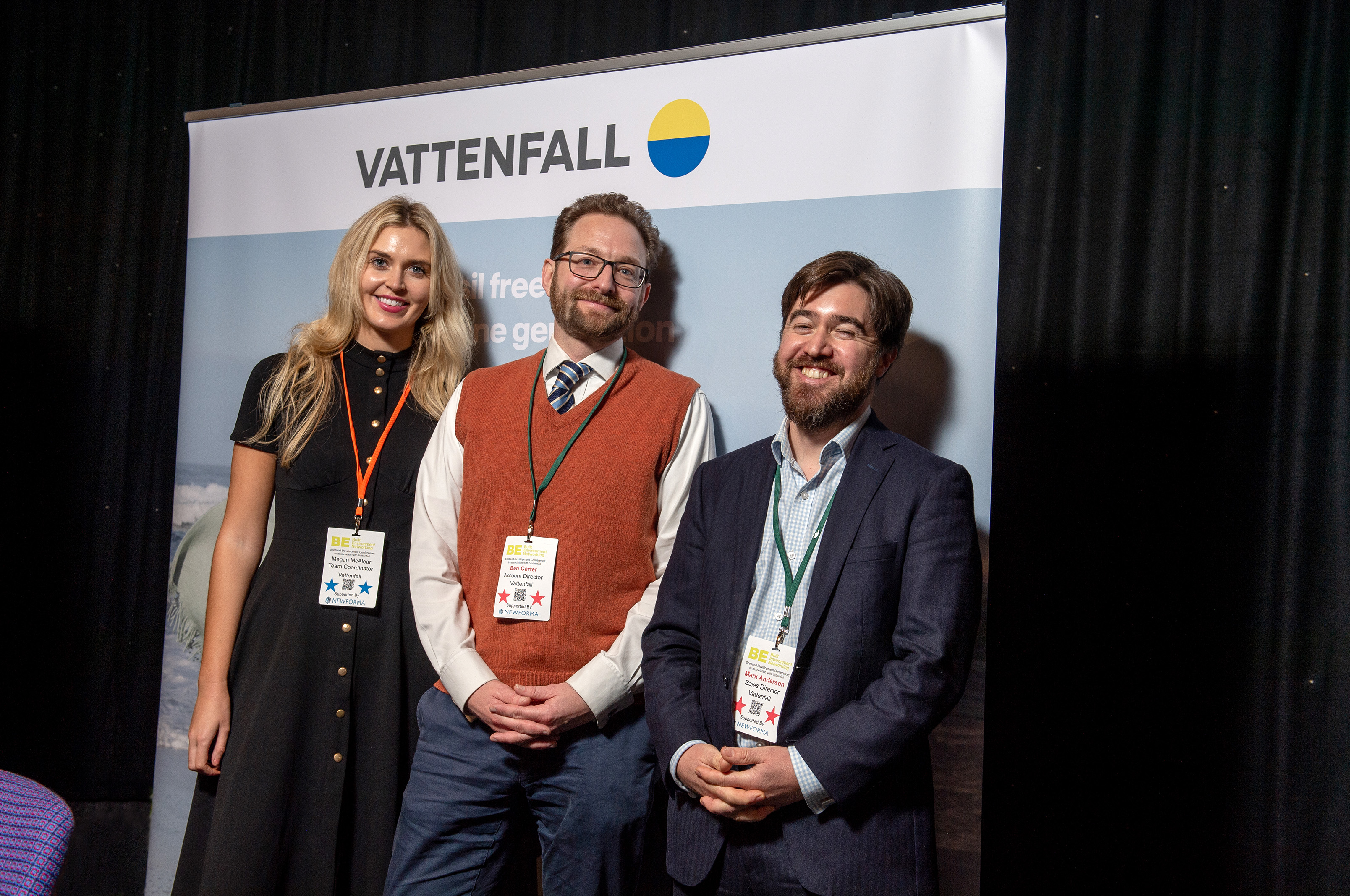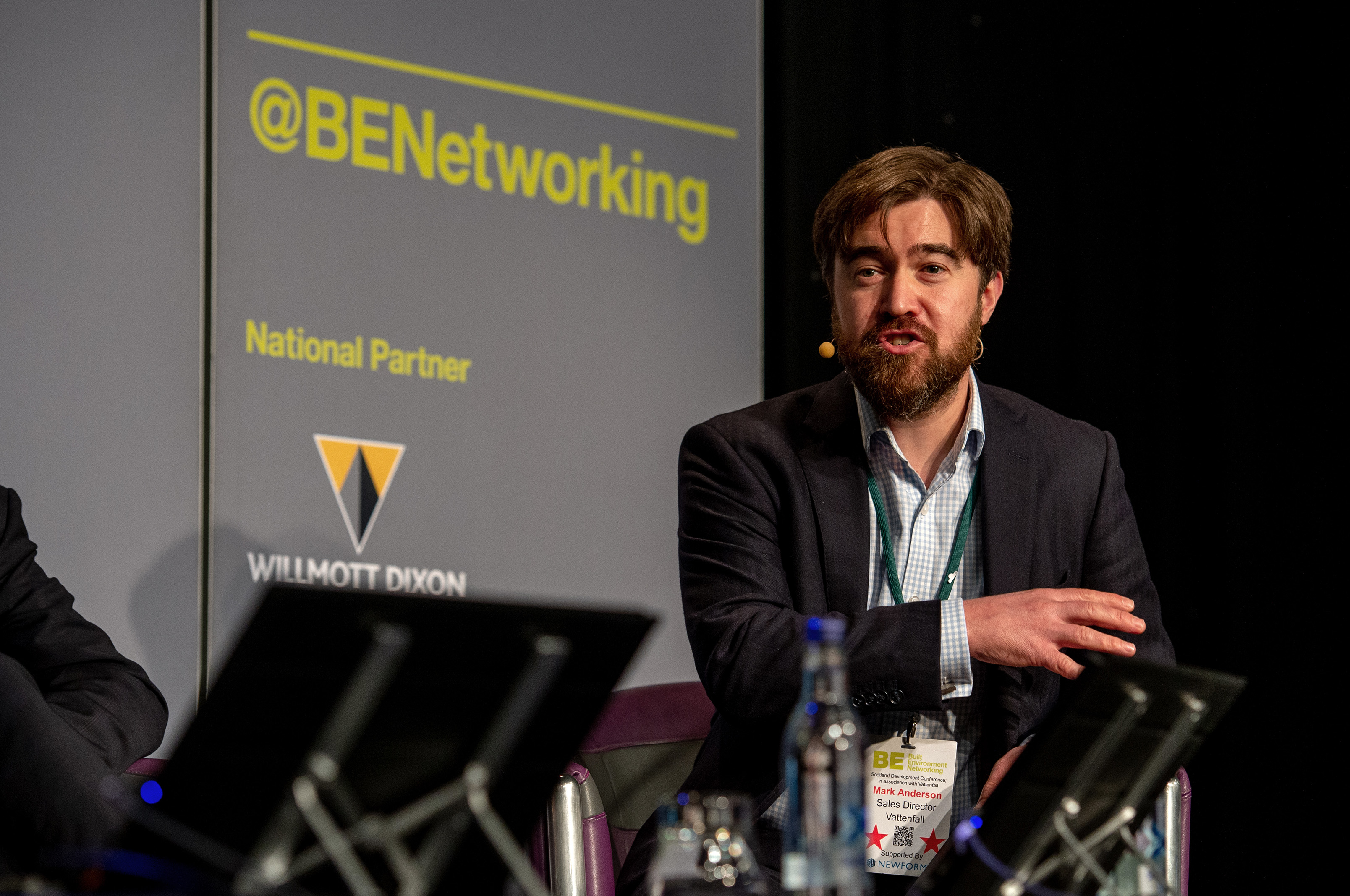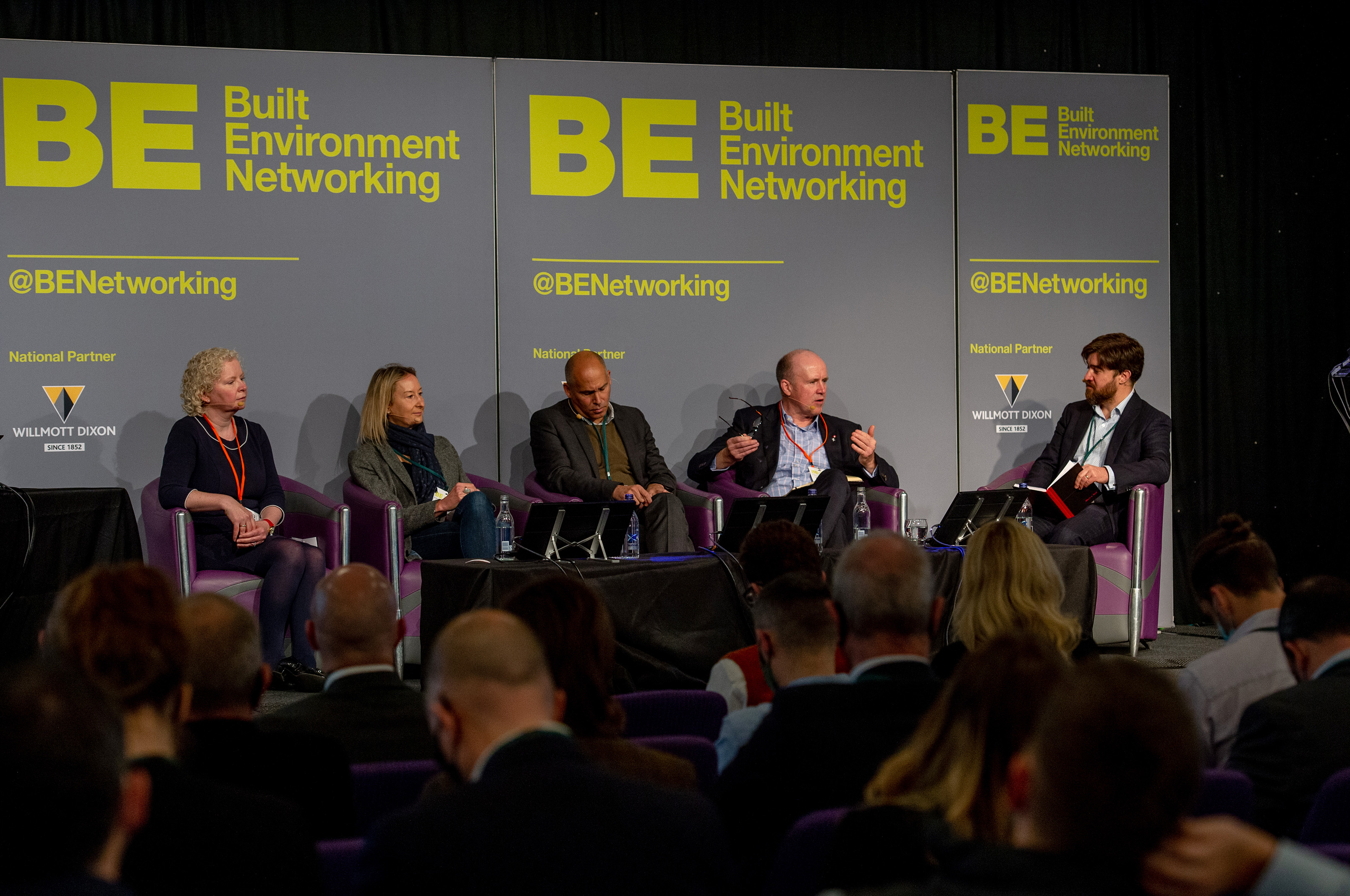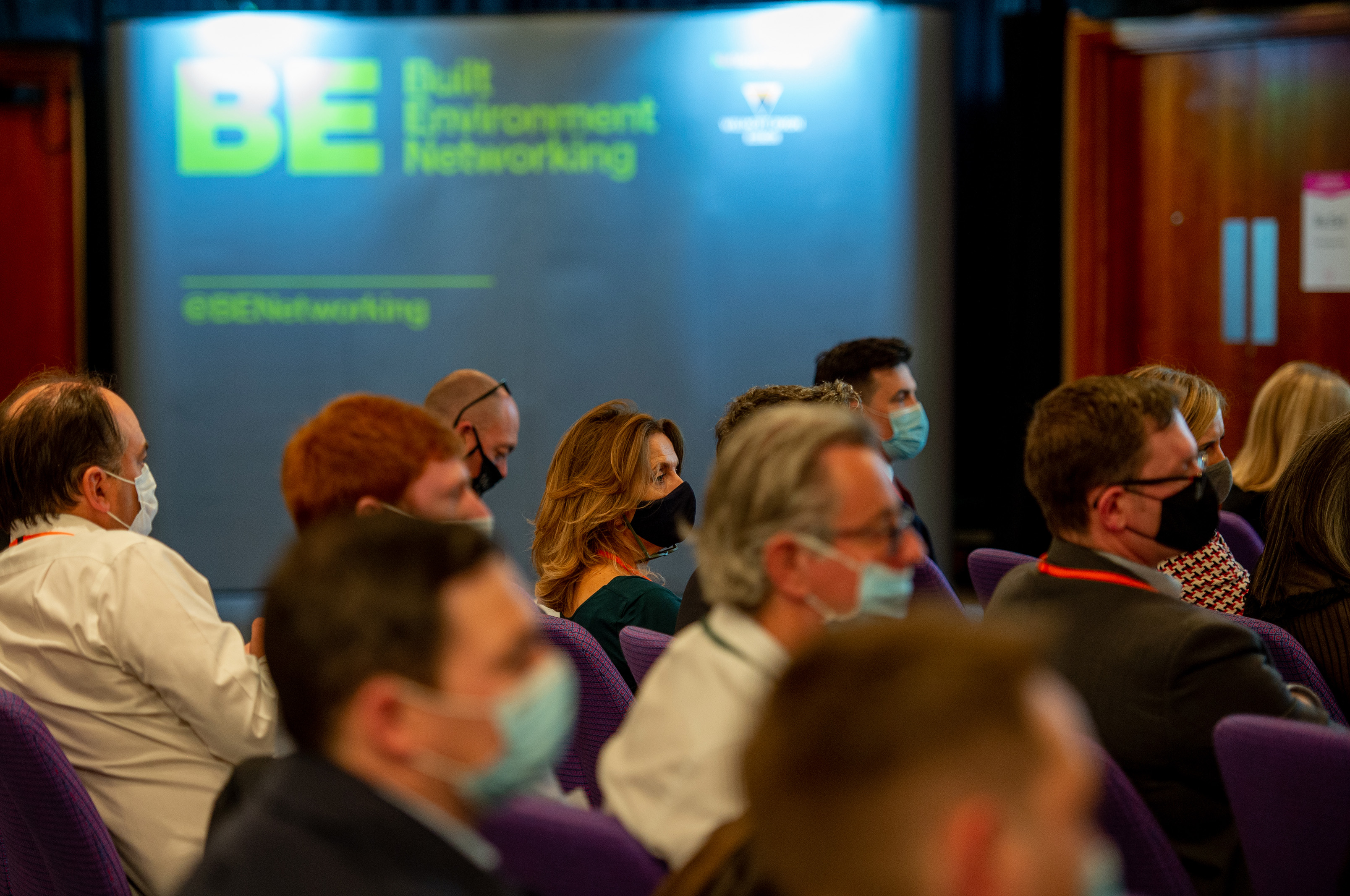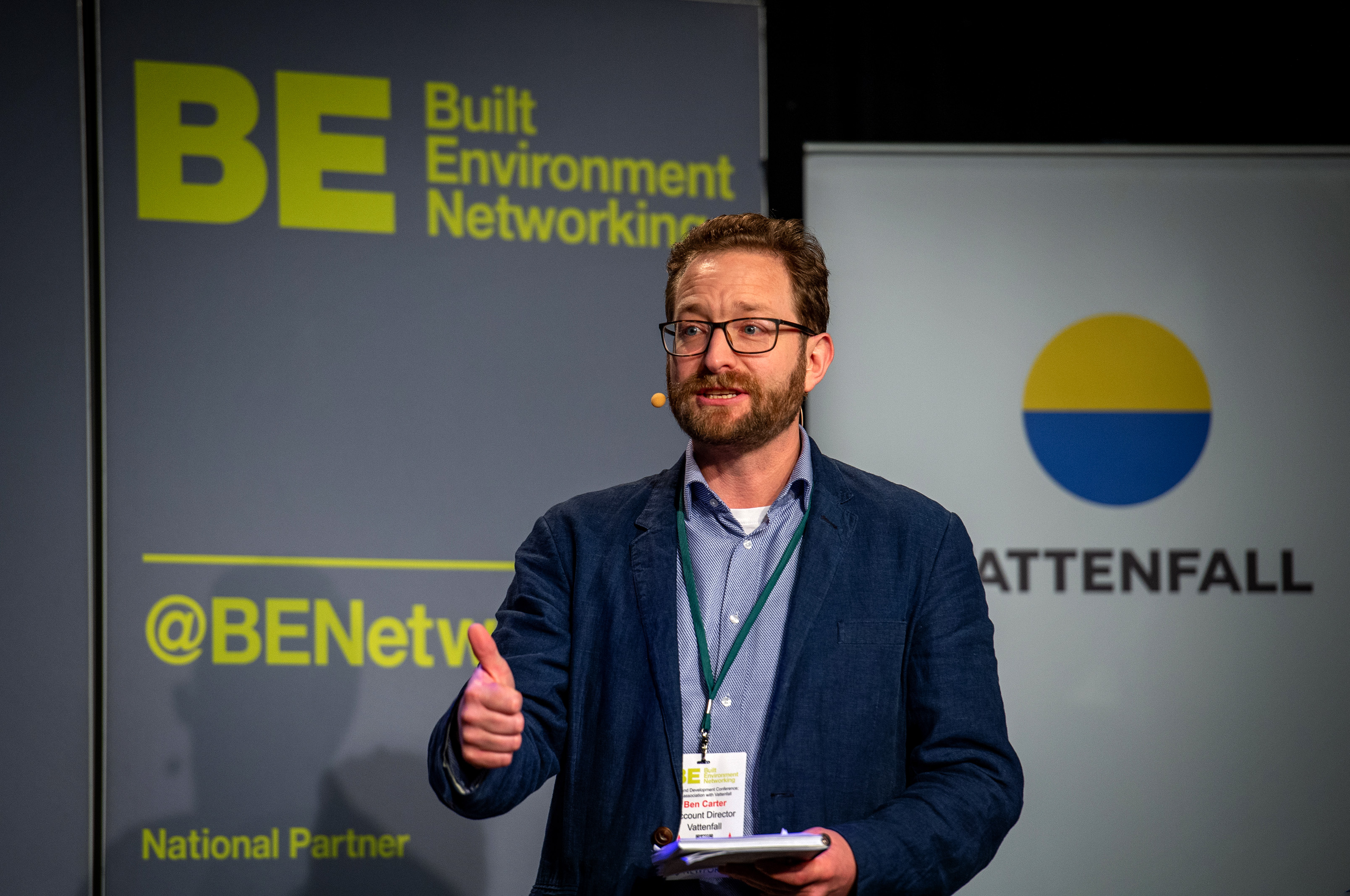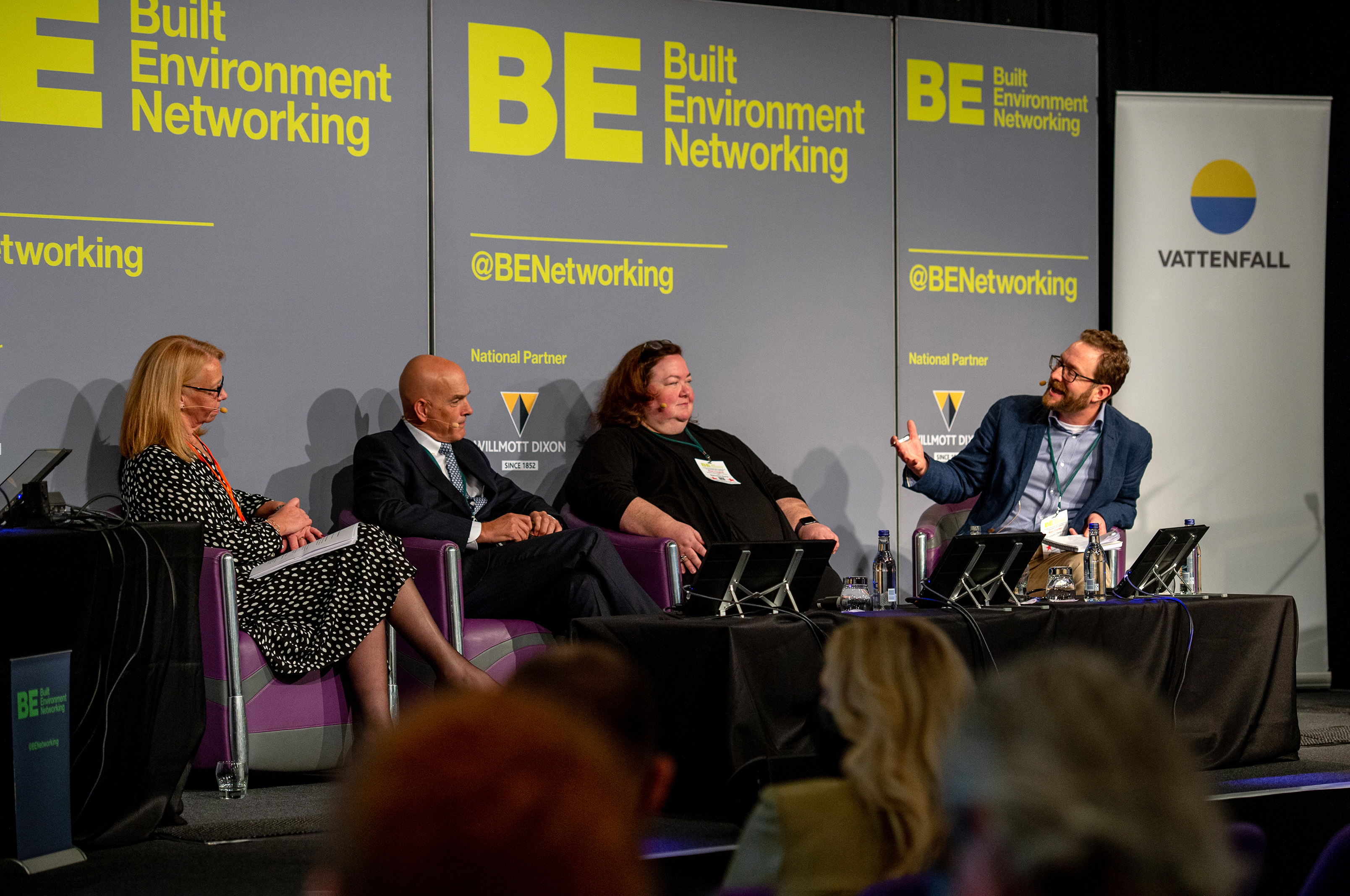 Over the course of the two days we were able to meet and discuss how to enable green infrastructure, brownfield development and place-making with key influencers; from universities, airports, developers, architects, engineers and many more. We expect to have some meaningful discussions relating to identifying new loads and new partners for the Edinburgh and Glasgow regions.
The two days finished off with Ben Carter chairing a panel on the challenges of the creating thriving communities for the future. Once again, some really interesting panellists including Nick Waugh of Buccleuch Property who was able to present Shawfair town as an exemplar of placemaking and highlighting the importance of having a district heating system.
As a result of attending the conference, more of Scotland know that Vattenfall Heat UK is ready to do business and is a key partner to enable the transition to net zero.
Event photos courtesy of Roger V Moody Photography / Built Environment Networking.