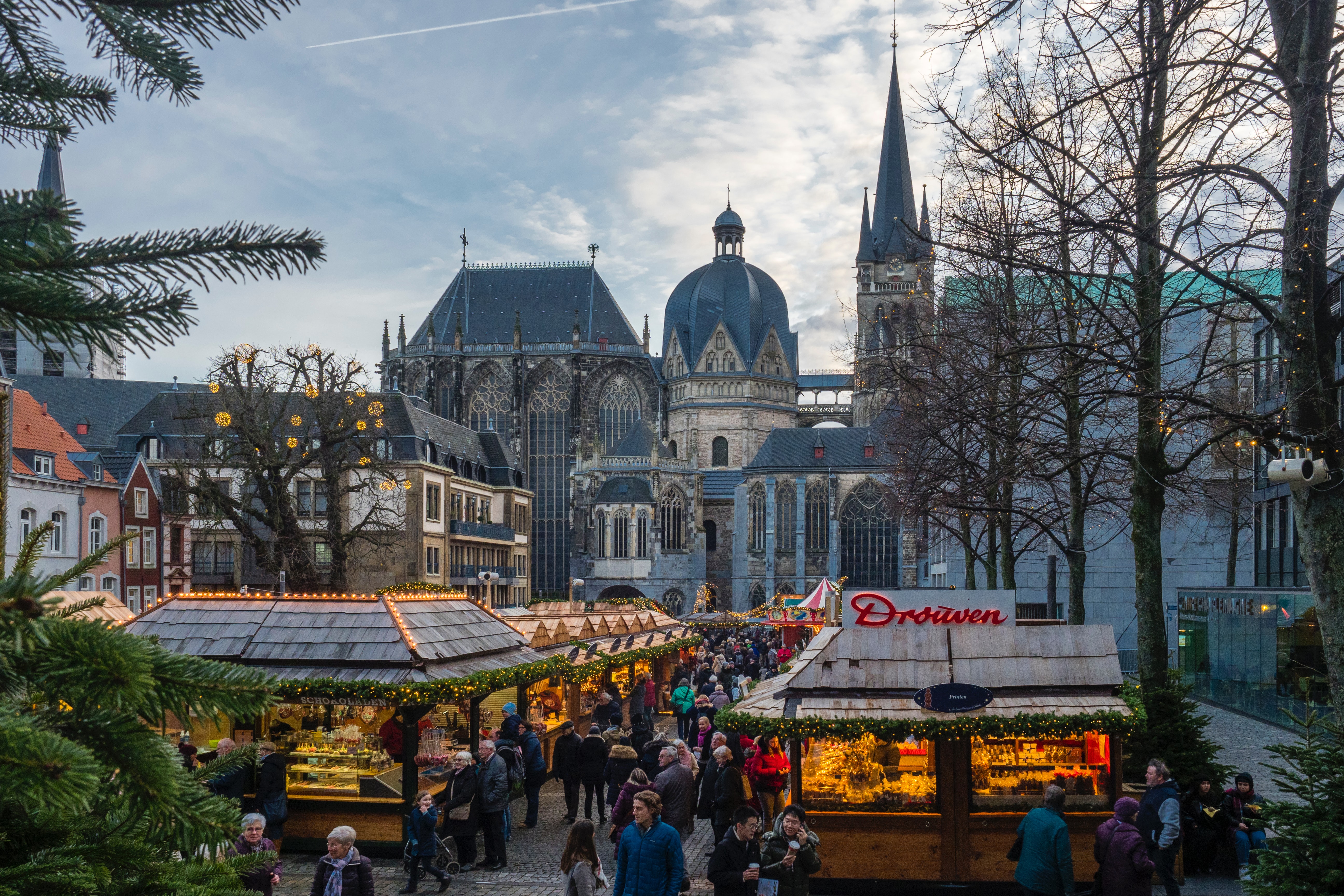 Equality, Diversity & Inclusion Lead Meike Imberg joins us this month to talk about coming to the UK from Aachen, working on LBGT inclusion journeys and developing an impactful diversity and inclusion strategy for our organisation.
Where are you originally from?
I am originally from Aachen, a city in mid-west Germany which is about ten minutes away from the Netherlands and Belgium. I have lived in England for 10 years now as I did a volunteering year in London after my A-levels and basically stayed.
How would you describe yourself to others?
Saying I am an extrovert is probably an understatement. I am a true social butterfly who gets a lot of energy and love from engaging with those around me. My passion for life and people comes out in everything I do and fuels my motivation to try and make the world a better place. I am also a big believer in the universe and that everything happens for a reason. Gratitude, self-reflection and awareness are a big part of my life and if you're my friend, you can probably expect some positive energy self-development book for your birthday - ha!
What little known fact can you tell us about Aachen?
Aachen is actually a great tourist destination. It has been listed numerous times as one of the most beautiful Christmas markets in Europe and if you ever try it, you have to try our 'Aachener Printen' which is our own famous (sort of) version of ginger bread. And as it is so close to Belgium and the Netherlands, it's definitely worth visiting for a week to travel around – I promise you won't be disappointed!
What has been your education and career path?
While I worked a bit as a recruiter after my volunteering year in the UK, I think my true path starting properly when I started my Sociology and Psychology BSc at the University of Greenwich. Holding about five different student jobs and all sorts of representative roles, you could say I made the most of my time at university and discovered my passion for driving positive cultural change, empowering others and embracing diversity during these years.
I was elected (and re-elected) as Students' Union President which was a full-time job for two years. I loved my time and you'll always hear me talk about Greenwich in one way or another. Afterwards I worked at Stonewall UK, Europe's largest LGBT inclusion organisation for 2 years where I supported over 45 clients on their LGBT inclusion journey. I've done some things in-between and afterwards but in general I am just incredibly grateful that I have found my path and place in the world. Which is and always will be in and around diversity and inclusion.
What's something that you've always wanted to do?
Speaking of having found my path; my dream is to open up a German café on the side which is also an explicit safe space for the LGBTQ+ community. Of course, by then my career has evolved and I'll be working part-time for organisations and do some consulting and coaching on the side while running the café! I started manifesting this quite a few years ago so watch this space in the next 20 years!
What kind of things do you like to do in your down time?
I love cooking (and eating) and find it sooo meditative and fulfilling! I am an early bird and you usually find I am one of the first people in the office. That's because I like to have some time in the late afternoon to potter around at home and cook a nice wholesome meal. My favourite cuisines are Italian and Mexican although I have some amazing cookbooks from the Middle East. Having friends round for dinner and spending hours in the kitchen with the anticipation of them enjoying everything I create, fills me with joy and gratitude.
What's something that not a lot of people know about you?
I was on Dinner Date, an ITVBe dating show, in 2016 when I was at university. The production team approached lots of LGBTQ+ student societies for an LGBTQ+ episode and as President of our LGBTQ+ society, I thought it will encourage others to apply if I do the same. But of course everyone was more excited to see me on TV which in retrospect is not surprising! They did not tell me at the time that the episode would be repeated monthly for years to come…. It's season 7, episode 21 but good luck finding it online! ;-P
What projects / work are you looking forward to?
I am super excited to develop and implement an impactful diversity and inclusion strategy for our organisation and with our teams. While it will entail multiple workstreams and activities that everyone will get involved with one way or another, I am a big fan of the bigger picture so experiencing how our culture will change over time and how people will feel the difference is what I am most looking forward to!