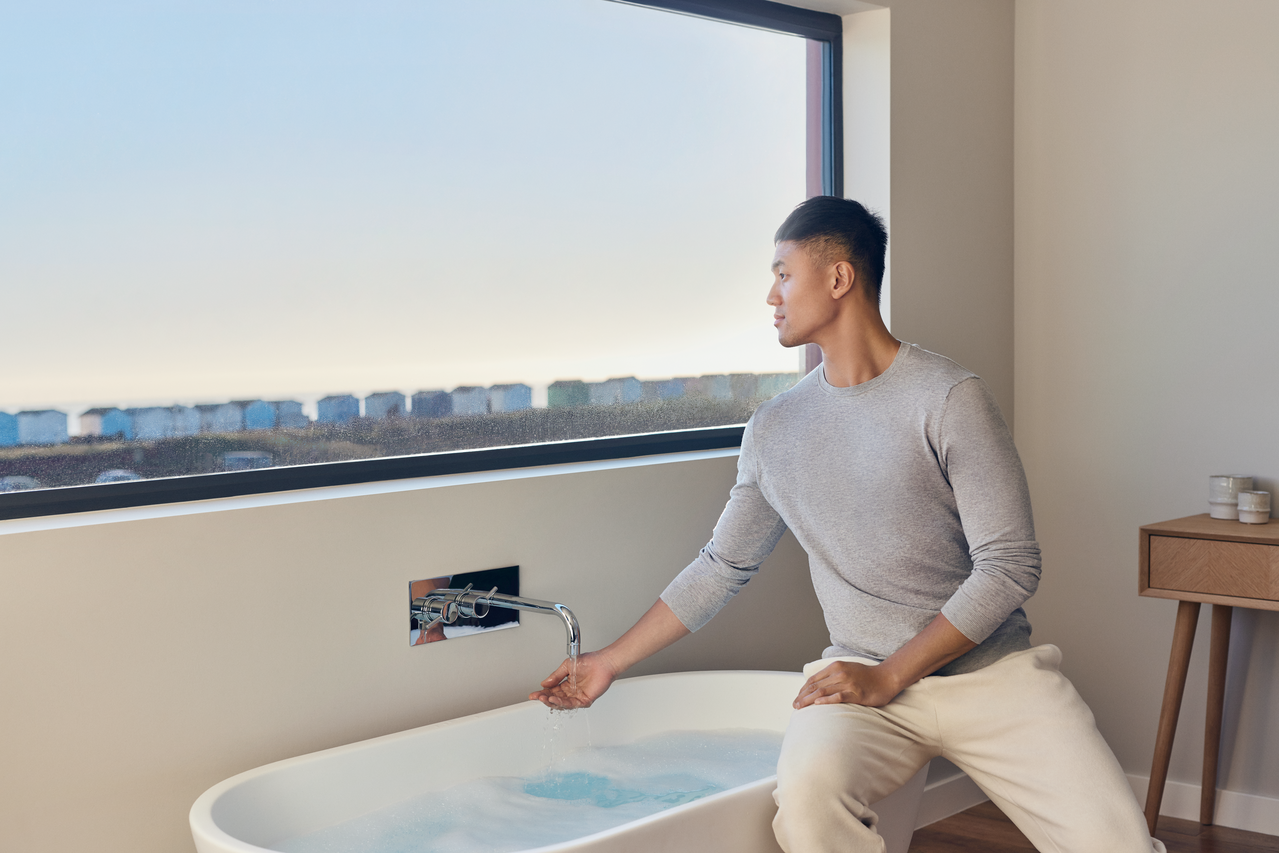 District heating benefits everyone: from the local governments keeping communities thriving, happy and healthy, to the place-makers providing desirable homes fit for the future.
The UK is currently missing climate targets on nearly every front, according to the government's own scientific advisors. In their latest progress report on UK emissions reduction, the Climate Change Committee couldn't have been clearer that progress towards reaching net zero is too slow. In fact, they concluded there was a lack of urgency. This year's Net Zero Week is an opportunity to focus on the solutions that can rapidly reduce our emissions – and how to scale them up.
Heating is an often overlooked, but crucial part of reaching net zero. In the UK, around 85% of homes are still heated by gas. That is approximately 26 million gas boilers, producing 92 million tonnes of CO2 each year and 14% of the UK's overall emissions.
85%
homes still heated by gas
92m
tonnes of CO2 each year
14%
of the UK's overall emissions
Even with a ban on new boiler installations from 2035, how do we tackle replacing over 26 million gas boilers? Do we replace one individual heating system with another, or can we be bolder and transform how we heat our homes, businesses and wider communities to systems that are shared and local?
Cities and larger towns have enormous amounts of unused heat – from industrial processes, sewage plants, datacentres and water from disused mines. With district heating, this under-utilised resource can be captured and used to warm homes and offices, so that we don't need to burn more fossil fuels. For customers, there is peace of mind in an all-inclusive service with repairs and servicing included.
District heating involves an underground network of insulated pipes that connects multiple buildings to centralised sources of heat. It is one of the ways we can rapidly decarbonise heating at scale. As well as waste heat, district heating networks can be connected to a range of local low-carbon energy sources, making them flexible to connect with new low carbon and renewable technologies.
Their success can be seen in many Scandinavian countries. In Sweden, for instance, 50% of all heat demand is met with district heating.
Recognising the importance of district heating, the UK government is providing funding and introducing an enabling market framework to support the mass deployment of district heating networks, with the aim of supplying almost a fifth of heat demand by 2050.
At Vattenfall, we're here to help the UK reach net zero by creating district heating networks for its cities. As the European market leader, we've built and operated district heating networks in Uppsala, Amsterdam and Berlin. In partnership with local authorities, commercial organisations and communities, our mission is to free UK cities from fossil fuelled heating.
In the UK, we're working to deliver low carbon heating in north and south east London, Bristol and Midlothian, south east of Edinburgh.
At Related Argent's Brent Cross Town in north London, we will be operating a district heating network serving 6,700 new homes and three million square feet of commercial space once completed. In the capital's south-east, in conjunction with Cory Group, the recycling and waste management company, there are plans to capture waste heat from their energy recovery facilities, to provide heat to the equivalent of 21,000 homes.
We recently acquired Bristol City Council's district heating network, which delivers low carbon heating and hot water to 2,000 properties. Over a five-year period, we are investing more than £300 million to help create a city-wide network. To the south-east of Edinburgh, we're working under a joint venture with Midlothian Council to deliver district heating networks that will provide heating and hot water for 170,000 homes by 2050.
This is just the start. We're ready to develop further long-term partnerships with other UK cities. The opportunity to scale up district heating is huge. Half of all UK buildings are in areas suitable for a district heating network, but we can only unleash its powerful potential by working together.
District heating benefits everyone: from the local governments keeping communities thriving, happy and healthy, to the place-makers providing desirable homes fit for the future, and the people enjoying warm homes, free from boiler breakdowns.
The climate clock is ticking. We urgently need to cut emissions. Bold action is needed now to transform and futureproof our energy system to achieve the goal of net zero emissions by 2050. District heating is the enabling infrastructure needed to get there in time.